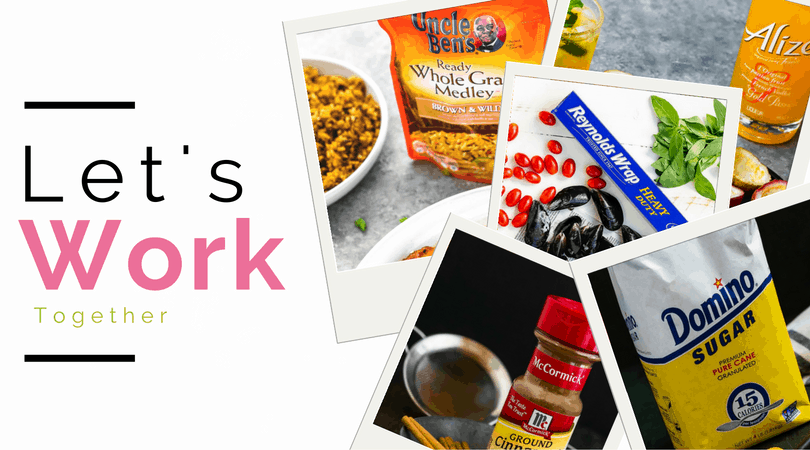 RECIPE DEVELOPMENT
I would love to work with your brand to create recipes using your products. If you feel that your brand would be a good fit for my readers, please contact me for more details.
FOOD PHOTOGRAPHY AND STYLISH
I photograph and style food/dishes/products for use on packaging, your website, recipe cards, or other uses as agreed upon. Please contact me for my rates. Visit my portfolio or Instagram account to see samples of my work.
VIDEO PRODUCTION
Earlier this year, MediaPost reported that U.S. digital video advertising is on pace to nearly double by 2019, so if your brand is looking to connect with a new audience or increase its reach, video production is a huge opportunity to do so.
You can see some of the videos I've produced for brands here.
BRAND AMBASSADORSHIPS
I am happy to work with brands long-term, especially with brands that I truly love. Partnership opportunities can include sharing your brand with my readers via blog posts, recipe development, video production, social media buzz, and more. I am open to discuss any ideas you may have.
REVIEWS & GIVEAWAYS
I am available to write about product reviews and share giveaways only with companies and brands that I believe in. If you have ideas about products that you think would connect with my readers, let me know!
BRAND SPONSORED TRAVEL
I am available to attend company events, conferences, touring facilities press trips, etc. and share my experiences with my readers through blog posts and social media.
FREELANCE FOOD WRITING
My services as a recipe developer, food photographer and stylist are available for other websites or print publications.
Feel free to email me at oriana@mommyshomecooking.com for more details! I would be happy to provide you with a copy of my latest media kit.
I look forward to connecting with you!